Regular price
Sale price
$65.99
Unit price
per
Sale
Sold out
PREMIUM 46-INCH HAND TILLER BROAD FORK TOOL FOR GARDENING CULTIVATING
Are you tired of struggling to break up tough, compacted soil in your garden or farm? Look no further than our premium 46-inch hand tiller broad fork tool for gardening and cultivating! It is designed to make cultivating and aerating soil easier and more efficient than ever before. With six strong tines and a wide 20-inch fork, you'll be able to quickly and easily loosen even the most stubborn soil, making planting and harvesting a breeze.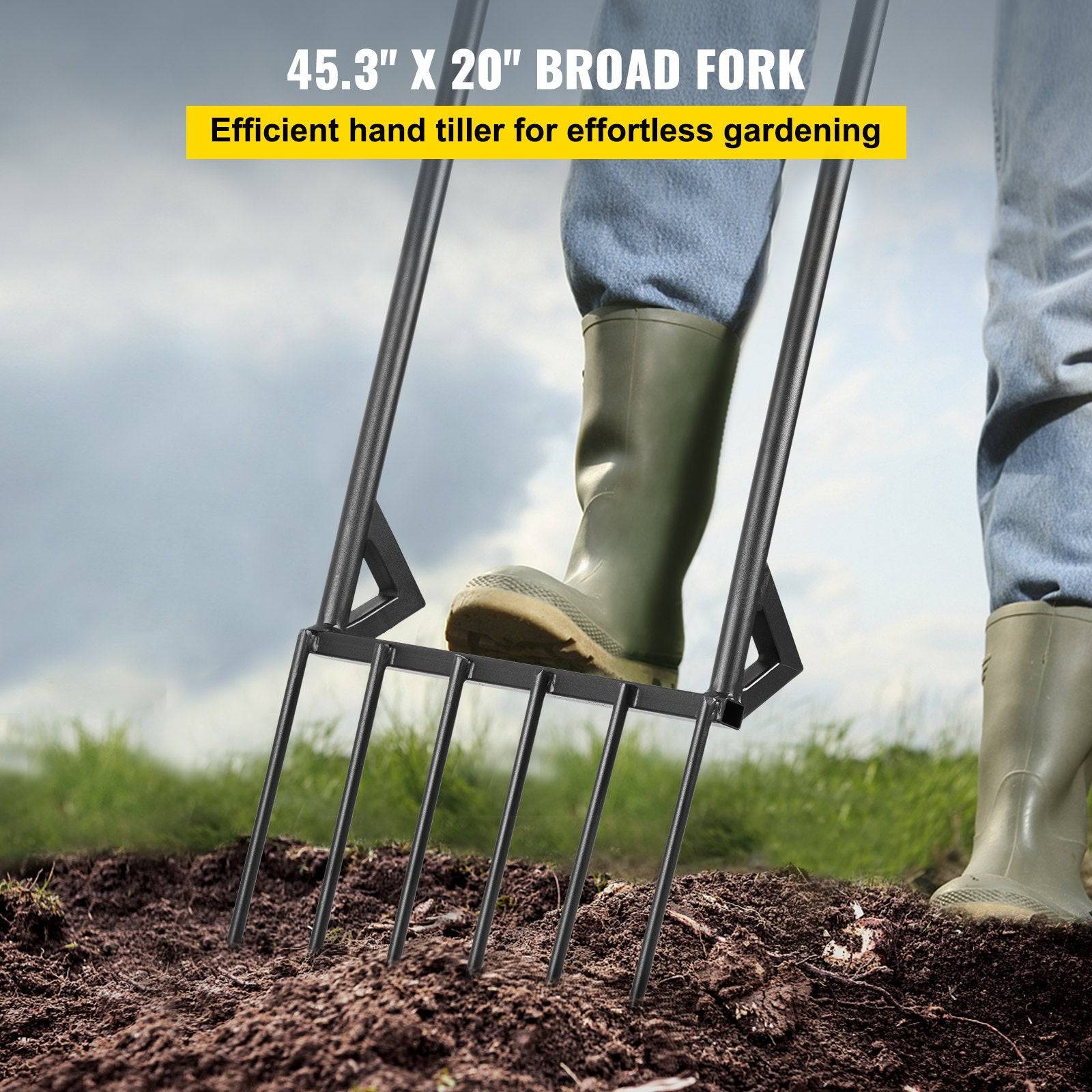 The U-shaped design of this broad fork provides greater stability and balance, allowing you to work comfortably for longer periods of time without putting unnecessary strain on your body. And the lightweight 46-inch handle provides a comfortable grip that is both secure and easy to control.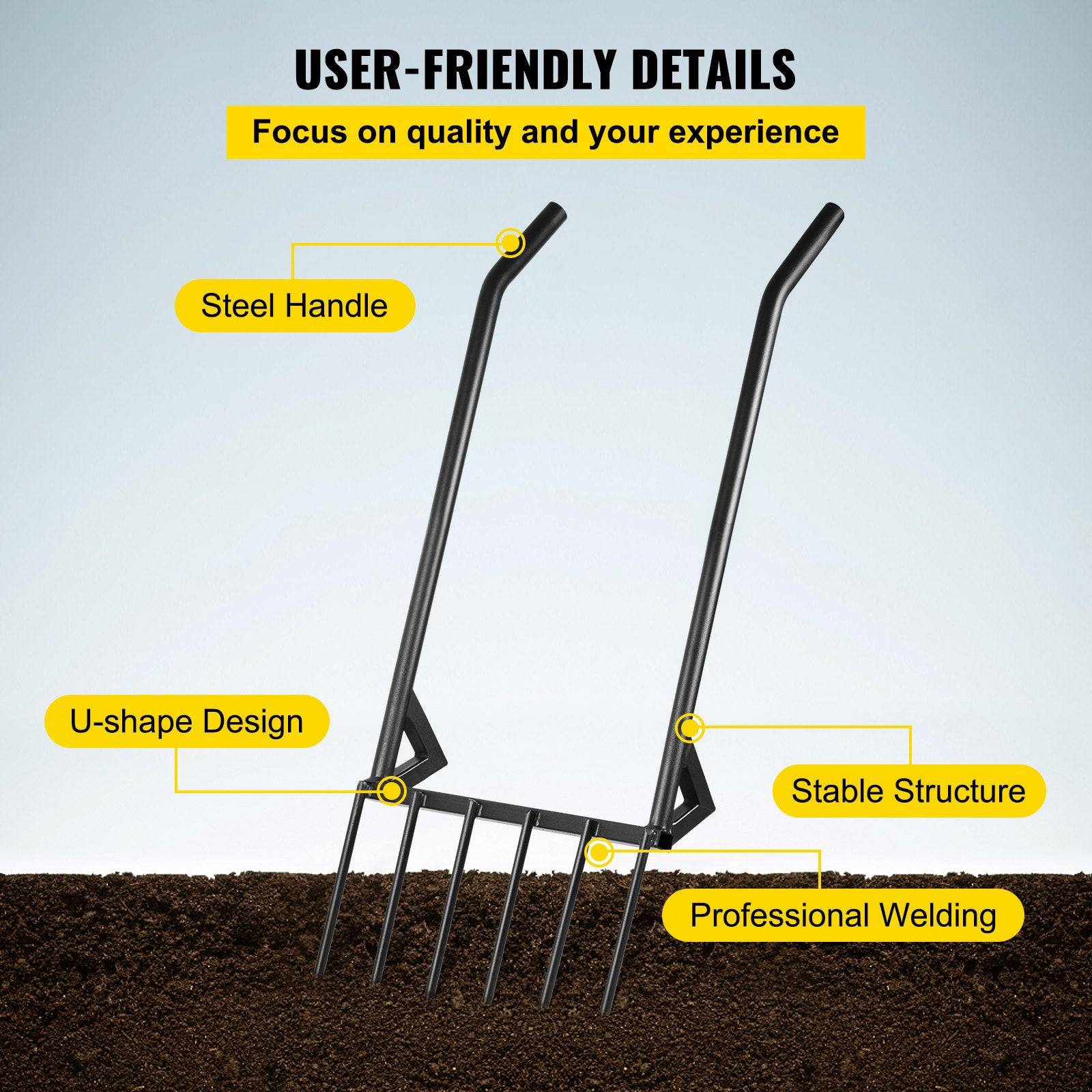 Our hand tiller is perfect for a wide range of gardening tasks, from preparing the soil for planting to removing weeds and unwanted vegetation. It's also great for aerating clay soil, which is notoriously difficult to work with. By loosening and aerating the soil, you'll be able to promote healthy root growth and ensure that your plants have access to the nutrients they need to thrive.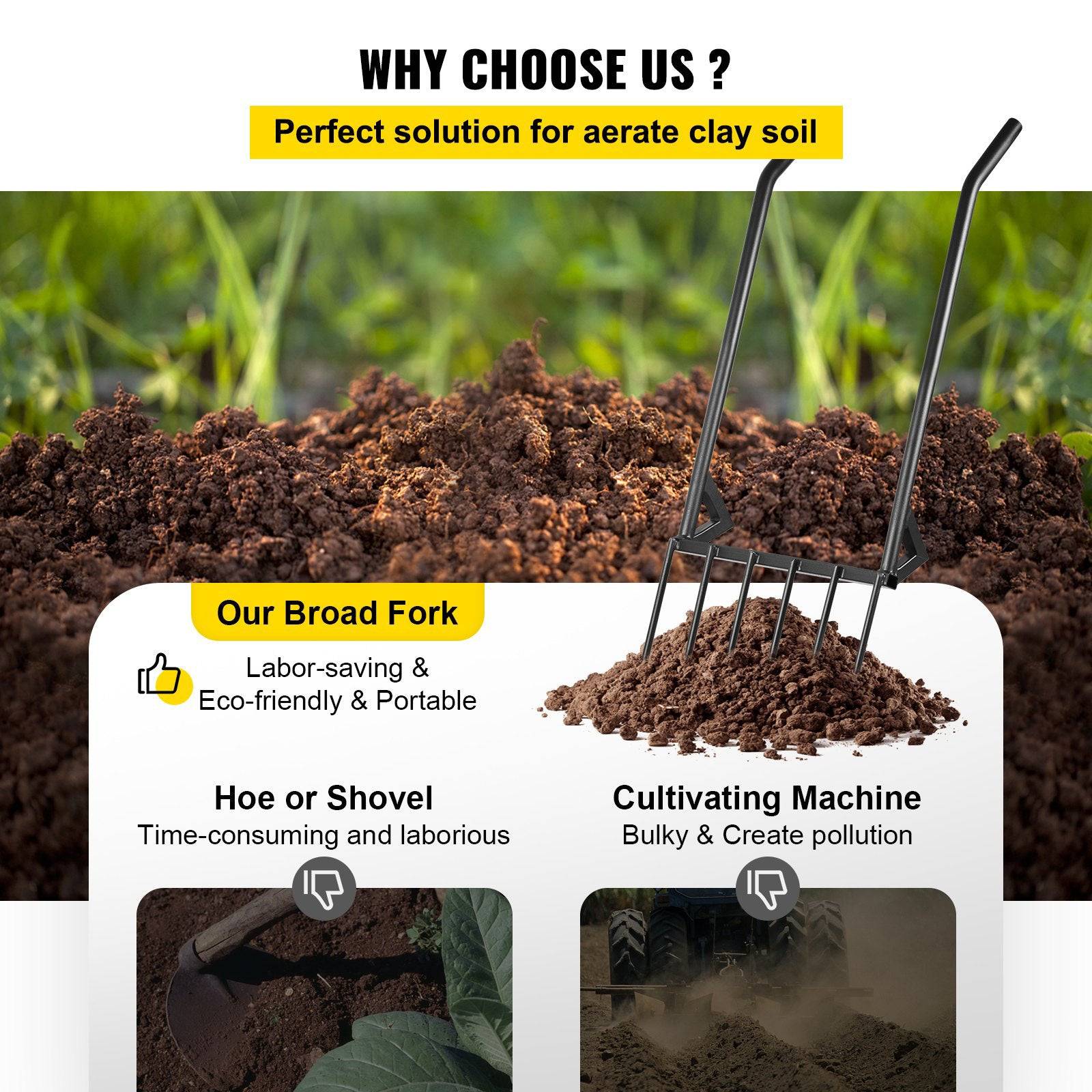 Most importantly, our garden digging fork is made from heavy-duty and wear-proof steel materials and is designed to last, so you can be confident that it will be a reliable and durable tool for years to come. Whether you're a seasoned gardener or just starting out, this soil tiller is a must-have tool for any serious gardener or farmer. So why wait? Order yours today and start enjoying the benefits of this amazing lawn tool!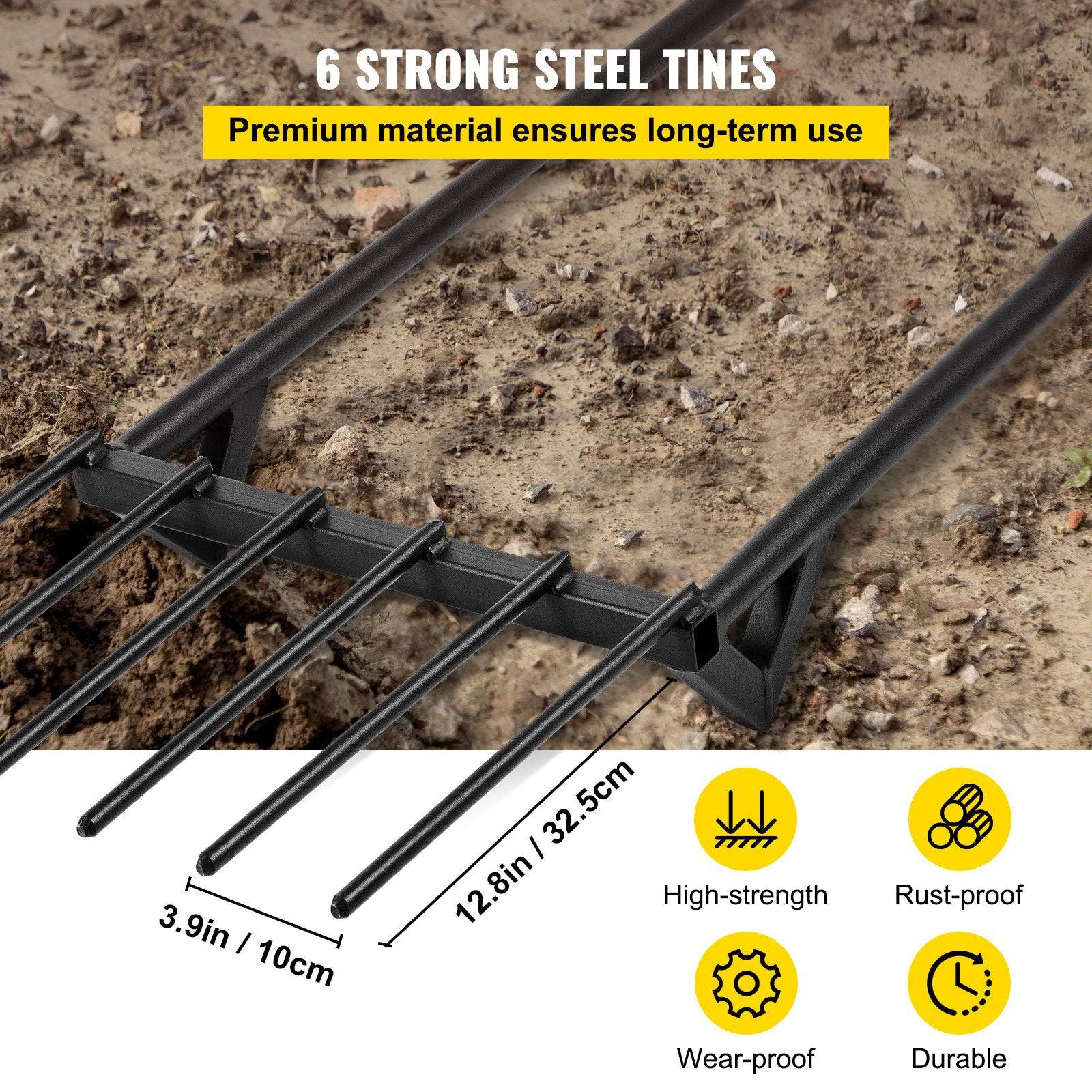 FEATURES:
EFFORTLESS OPERATION - This hand-tiller tool is easy to use and friendly to even beginners. Just assemble it, step the tines into the ground with your feet, and press down on the handles to break up the soil. It is easier and more labor-saving than a traditional hoe, and is more portable than machines.
WIDE APPLICATIONS - Our broad fork ground tiller is suitable for breaking up the hard soil of your farm or garden to prepare for cultivating. It can also be used for weeding or harvesting potatoes, carrots, and other root vegetables.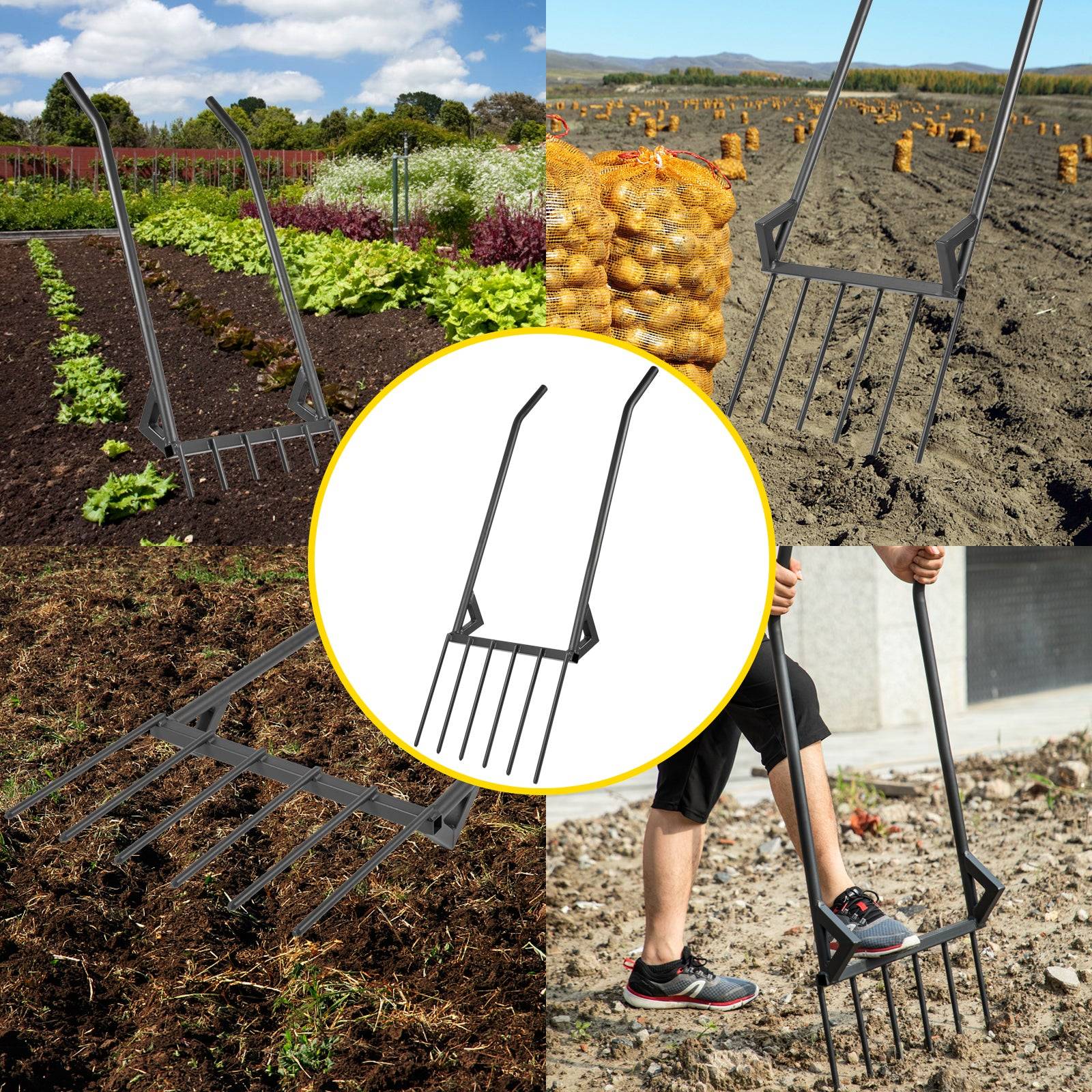 SPECIFICATIONS:
Material:
Steel
Product Dimension:
45.3"(L) * 20"(W) 
Net Weight:

11.5 LBS

Color:
Package Includes:

1x Premium 46-Inch Hand Tiller Broad Fork Tool For Gardening Cultivating
1x Manual Guide Book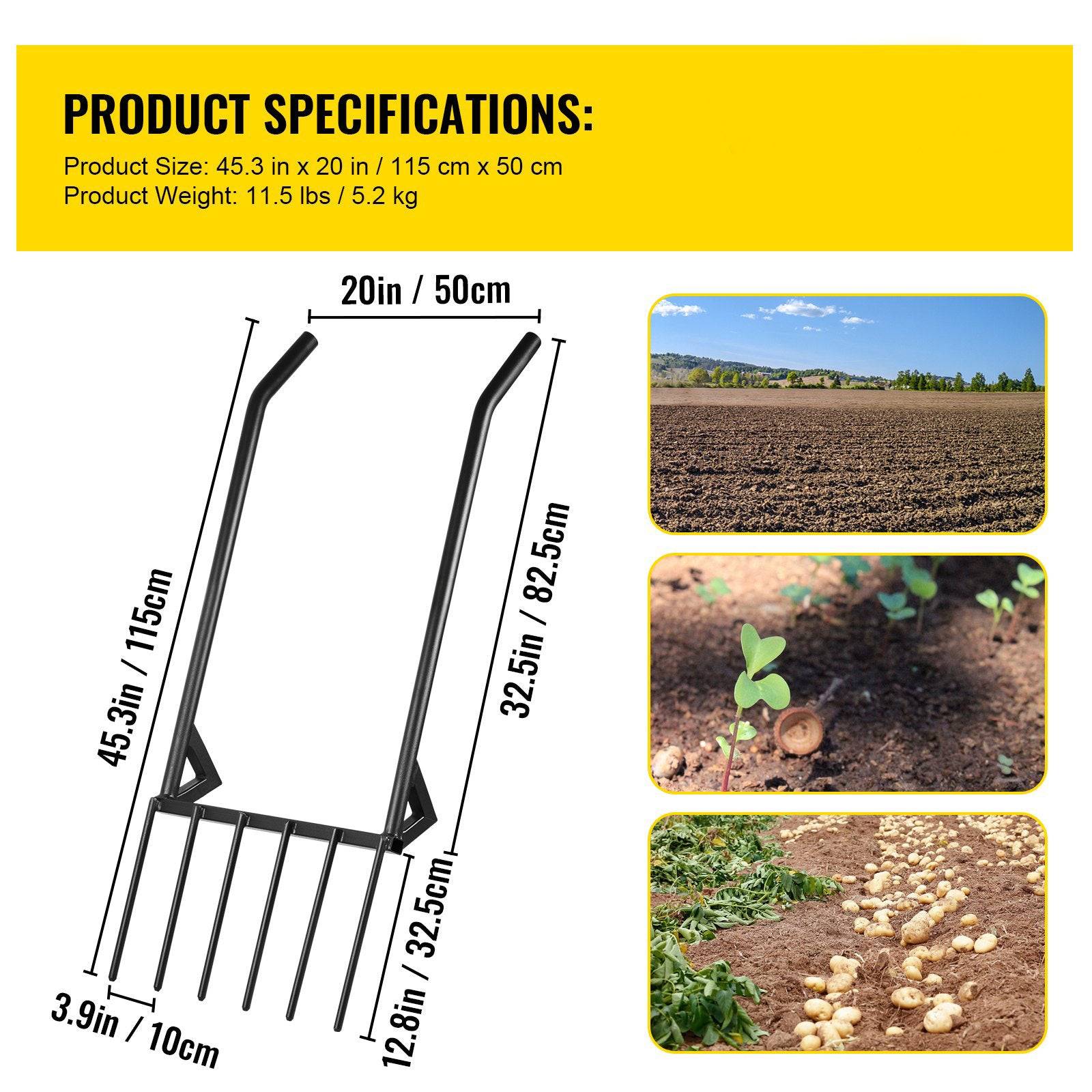 Share
View full details